We invite you to another Physics Cruise, this time on the beautiful schooner STS Kapitan Borchardt.
At the end of August 2023, we sail on the beautiful sailing ship STS Kapitan Borchardt, from Lübeck to Gdańsk.
We are solemnly arriving for the opening of the 48th Congress of Polish Physicists, which begins on September 2 in Gdańsk and will be organized by the Gdańsk Branch of the Polish Physical Society, Gdańsk University of Technology and the University of Gdańsk.
On the quay in Gdańsk and on board a sailing ship, we will prepare physical shows, during which we will explain to visitors the principles of sailing physics.
We cordially invite you to participate in this cruise. No sailing skills are required, what is important is health, a good mood and a willingness to cooperate and help others. Traditionally, we invite physicists (especially physics teachers), their families and friends, and physics enthusiasts.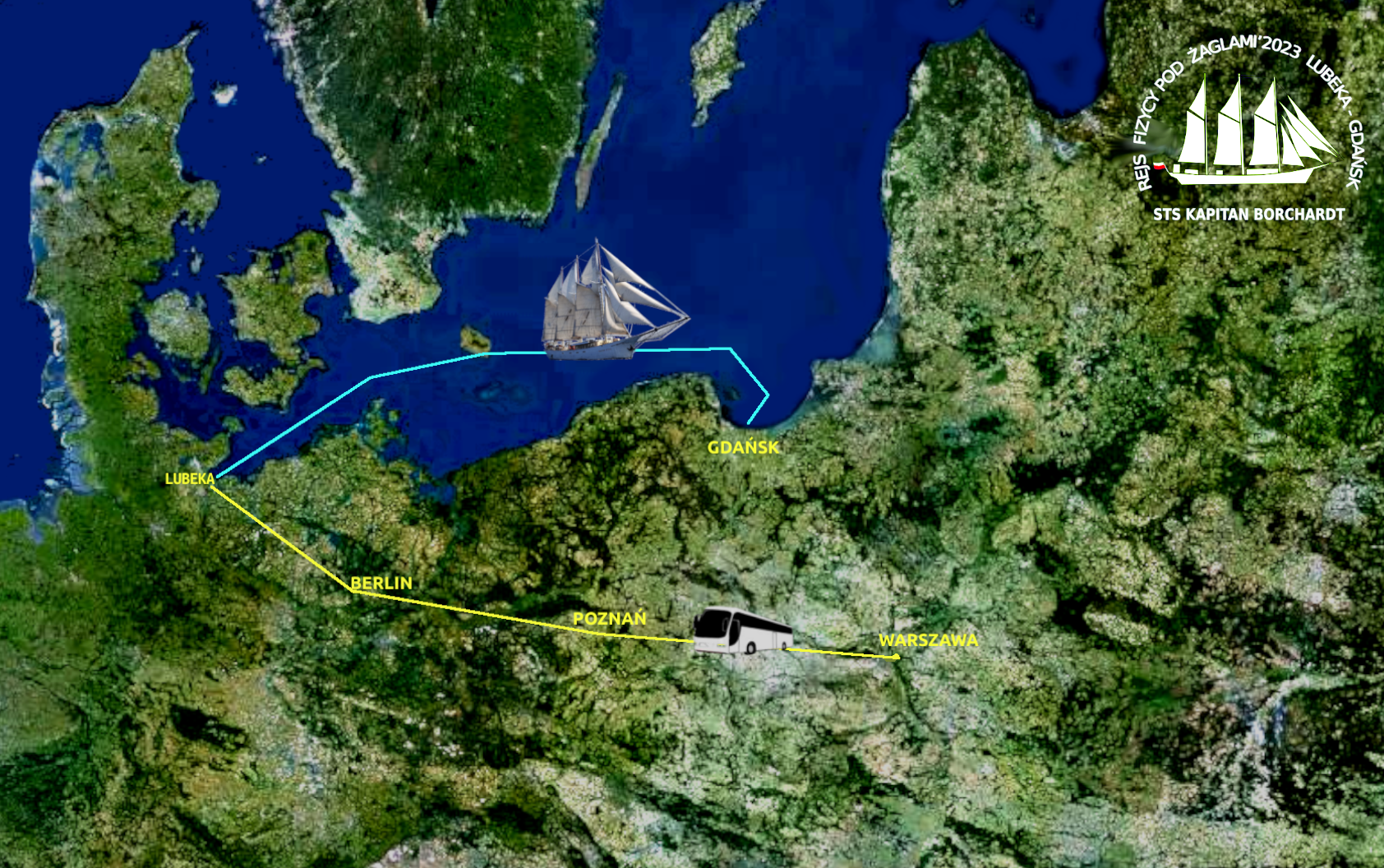 Cruise date: 26/08/2023 - 02/09/2023
  Planned crew embarkation port: Lübeck.
  Planned crew disembarkation port: Gdańsk.
  Cruise price: PLN 2,800. per person.
Price includes:
berth on a sailing ship,
full board on board (3 meals),
port and fuel fees,
involvement of the captain, 4 officers and the permanent crew (boatswain, mechanic, cook),
accident and medical insurance, 
cruise shirt.
The price does not include transport to Lübeck. The estimated cost of this journey is approx. PLN 100-200, it will be determined close to the date of the cruise.
The ship's captain will be Capt. Marcin Wojtkowski, who will sail with the physicists for the third time, and the officers will be captains who have repeatedly participated in the voyages of Physics Afloat.
Persons interested in the cruise are asked to send an e-mail to the address: sekret@ptf.net.pl
More information about the cruise will be sent to the e-mail address of the application.
Details of the conditions of participation in the cruise and the shipowner's and participants' obligations can be found below.
We also invite you to read the report from previous editions of the Physics Cruise (Sorry...only in polish):