Every person in Poland can support the activities of the Polish Physical Society. First of all, we encourage you to give us 1.5% of your personal income tax. We will allocate these funds for statutory purposes, including support for programs aimed at gifted students, to help them believe in themselves and courageously pursue answers to the questions they pose about the laws of nature.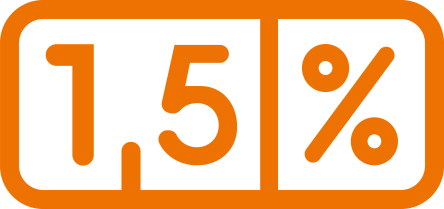 KRS: 0000051642
The Polish Physical Society as a non-governmental organization of public utility also accepts subsidies, donations, subsidies, inheritances and bequests. So if you would like to allocate funds to support our activities or to fund a special purpose fund, please contact the treasurer of the Main Board or the Branch, or transfer funds directly to the account
74 1030 0019 0109 8530 0046 3033.
We invite companies and institutions to support us as a supporting member. This honorable title is awarded by the PPS Main Board to a natural person or institution interested in supporting PPS activities under the terms of the contract. Feel free to contact us.
Supporting members: